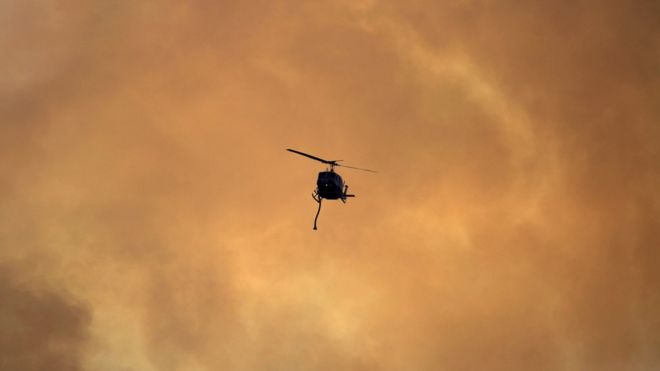 In some parts of Northern California it's hell on earth.
Wildfires are rampaging through California, destroying homes. Officials here say there could be worse to come.
As if the struggle wasn't great enough, the vast Valley fire containment effort is being hampered. Drones being flown near the huge blazes are disrupting the flights of aircraft being used to control the fires.
On Sunday, the LA Times reported, several wayward drones forced "two fire retardant-dropping air tankers and three helicopters to abandon their efforts".
A spokeswoman for the California Department of Forestry and Fire Protection – or Cal Fire, for short – blasted the "irresponsible" drone operators.
"Someone will lose their home," Karen Kanawyer told the newspaper.